CAT5 CAT6 DIRECT BURIAL UNDERGROUND OUTDOOR CAT. CATEGORY 5E 5e 6 NETWORK LAN WIRE & CABLE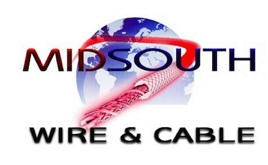 | | | | | |
| --- | --- | --- | --- | --- |
| 1-800-843-6036 | | OnLine Order | | |
CAT5 CAT6 DIRECT BURIAL UNDERGROUND OUTDOOR CAT. CATEGORY 5E 5e 6 NETWORK LAN WIRE & CABLE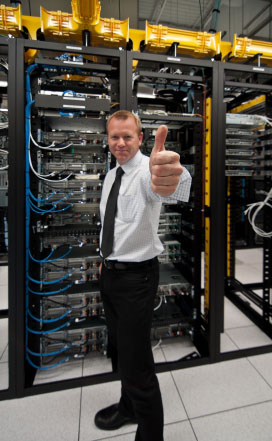 CAT5E OUTDOOR DIRECT BURIAL WIRE CABLE Category 5e CAT.5e

Part#

Description

Web Price per 1000ft

B614-TXMC5C
Category 5E CAT5E CMXT Direct Burial, STP,

Shielded

Twisted Pair, 4-Pair 24AWG, With Drain Wire,

Waterproof Tape

, Black Outdoor Jacket, Solid Bare Copper, 1000FT Putups [UL/ETL]
$299.00 PER 1000FT
B514-FXMC5C
Category 5E CAT5E CMXF Direct Burial,

Flooded Core

, 4 PAIR, 24AWG, UTP, Unshielded Twisted Pair, Out Door Jacket, Solid Bare Copper, 1000FT Putups [UL.ETL]
$289.00 PER 1000FT
B438L5e
Category 5e CAT5e Direct Burial, UTP, Unshielded Twisted Pair, Solid Bare Copper, Non-Flooded Core, 4Pair - 24AWG, Black Jacket, 1000FT Putups
$249.00 PER 1000FT
B414-XMC5C
Category 5E CAT5E CMX UTP Black Outdoor UV Jacket, 24AWG, 4-PAIR, Solid Bare Copper, 1000FT Putups:
$229.00 PER 1000FT
B2425PRL5e
Category 5e

24AWG/25-PAIR

Direct Burial UTP, Will Cut to Length*Minimums Apply
Call or Email
A438L5e
Aerial Cat5e 24AWG/4-Pair UTP W/Messenger
Call or Email
Category 6 CAT6 CAT.6 OUTDOOR DIRECT BURIAL WIRE CABLE

B5402-TXMC6C
Cat.6 Category 6 CMXT Direct Burial, STP,

Shielded

Twisted Pair, with Drain Wire,

Waterproof tape

, 4 Pair, 23AWG Solid Bare Copper, [UL/ETL], Black Outdoor Jacket, 1000FT Putups
$399.00 per 1000FT
B4402-FXMC6C
CAT 6 Category 6 Direct Burial,

Flooded Core

, UTP, Unshielded Twisted Pair, 23AWG 4-PAIR, Solid Bare Copper, Black Outdoor Jacket, [UL/ETL], 1000FT Putups
$399.00 per 1000FT
B3402-XMC6C
CAT 6 CMX Outdoor UV Jacket 23AWG 4-Pair, Solid Bare Copper, [UL/ETL], 1000FT Putups
$299 per 1000FT
Compatible Optical Transceiver Transceivers SFP, XENPAK, X2, GBIC, XFP, SFP+. Tested and Qualified OEM Compatible Transceivers.

Ask us about volume discounts.

Compatible XENPAK Transceivers

SFP+ Twinax Cable 10GBASE-CU SFP+ Twinax Passive and Active Wire. Twinax SFP+ Cables in 1, 3, 5, 7 and 10 meter meters 1M, 3M, 5M, 7M, 10M OEM Compatible.
CAT5 CAT6 DIRECT BURIAL UNDERGROUND OUTDOOR CAT. CATEGORY 5E 5e 6 NETWORK LAN WIRE & CABLE
Prices are subject to change without notice. Inventory is subject to prior sale. Product design, specifications & construction are subject to change without notice. Pictures are for general representational purposes and may not represent actual product.
Not Responsible for errors in print, verify all data with us or manufacturer. Terms & Conditions of sale apply, for a copy contact us.
Products may be discontinued without notice. All Data is Subject to Change Without Notice.
Network Ethernet LAN Computer Products.
ELECTRONIC WIRE AND CABLE

COAX

FIRE ALARM

MULTI-CONDUCTOR CONTROL CABLE & SECURITY WIRE

MULTI-MEDIA, AUDIO AND CATEGORY CABLES
Visit us at other webs:
midsouthcable.com midsouthelectronics.com midsouthglobal.net
webnetcable.com webelectrical.net ruggednetworks.net
inetparts.com midsouthlighting.com
CAT5 CAT6 DIRECT BURIAL UNDERGROUND OUTDOOR CAT. CATEGORY 5E 5e 6 NETWORK LAN WIRE & CABLE